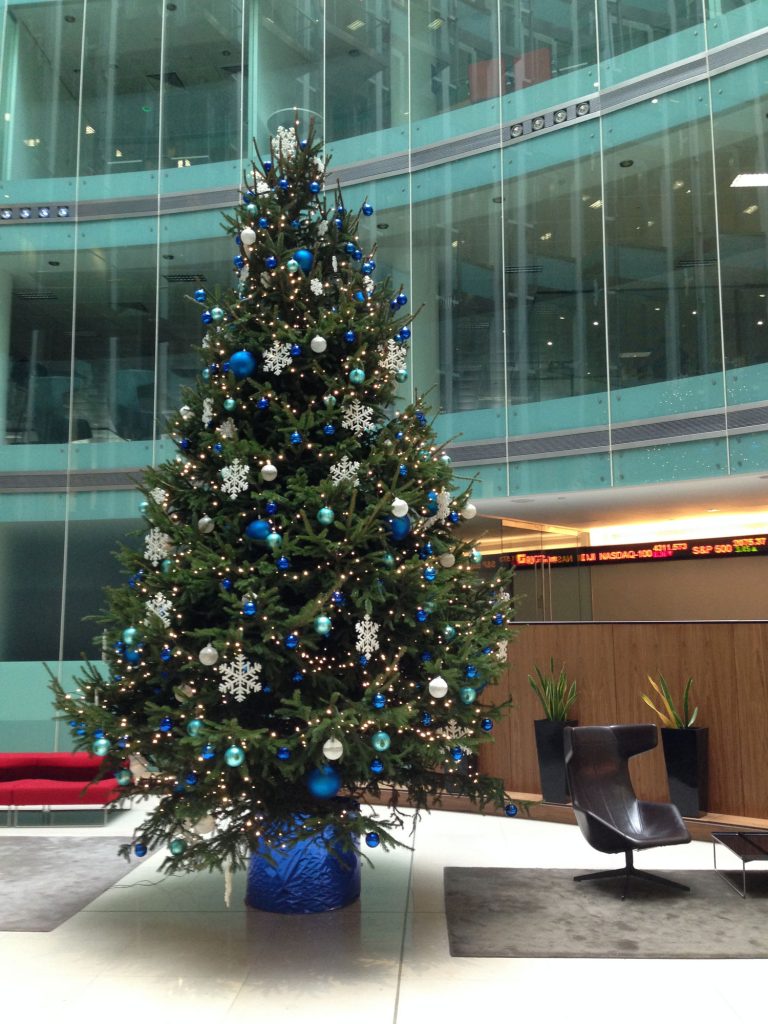 At Studio we pride ourselves on being one of the first companies in the UK to provide corporate Christmas Trees and are proud that we still have some of our original customers.
We have a wealth of knowledge and have seen many trends change throughout the decades.
Our largest artificial tree is 15ft but bespoke trees of any size or colour can be sourced. We also supply real trees for both indoor and outdoor use.
We use led lights for ease and safety and we have an array of different themes and colours and can also incorporate your own company colours into the scheme.
We urge customers to order their tree early so that we can fulfil your requirements and avoid disappointment.
For information and help with Christmas Trees please contact Nicola on:
Tel: 01420 479710
Email: christmas@studioplantscapes.co.uk
A selection of our recent Christmas tree installations…