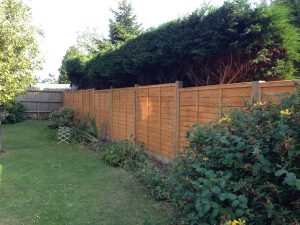 Whether or not you enjoy your neighbours company no one enjoys being overlooked in the privacy of their own garden and a good fence creates boundaries, ensures privacy, keeps your animals from escaping and stops unwanted animals from entering and helps to keep your property secure.
Nowadays we find that some of our customers are after attractive alternatives to the basic fence panels and we have found that our suppliers are also starting to keep up with the latest trends.
We have a lot of helpful ideas when it comes to finding the right fence for your garden.